You´ve failed your driving test or Test´s! This course is for you. let´s stop messing about and get it cracked!!
You have done all the hard work of learning to drive, taken all the lesson´s you thought you need. Been working on your weaker areas of your drive even the parts you don´t like. You really feel that your ready to be on the road solo so you have booked that driving test. You´ve got the test date there its just round the corner and you can feel the build up to it. Your nervous about it but feeling good you have gone over everything again and again so your telling yourself that you can pass. maybe you already have the car just waiting for you to get that licence and then when you do your off. You can just picture it in your mind what your going to do and where your going to go. The day of your driving test comes and its well within your grasp the final step, all you need to do is stay focused for that 40 minutes and you´ve done it. Your on that test and oop´s that one thing you didn´t want to happen has just happed. you never saw it coming it was just one of those things that came out of the blue. You arrive back at the test centre when the examiner blurts out the words you didn´t think or wanted to hear " I´m sorry but on this occasion you have failed your driving test" Your whole would comes clambering down.
Is this your story or something similar?
Well there is a saying if you keep doing the same thing you will keep getting the same result! This is not the result you want! Passing your driving test is much harder than most people realise. You may have talk to friends or even your parents and they have told you all about the test. Things have changed and the driving test today is much harder to pass the DVSA is looking for a much higher standard from you then ever before.
Our Test Rescue course will look at what your doing and we will pin point out what its is that´s holding you back. Sometimes it can be a simple thing that your just was not aware of. we have put a package together to suit exactly what you need. 6 hours of driving lesson´s your DVSA driving test and the hire of our car to take the test. Our expert driving instructor will first look at what you are doing and highlight what is great with your driving and pin point where you need to make any changes. Sometimes it great idea just to get a fresh pair of eyes looking at what you are doing. our track record speaks for it self.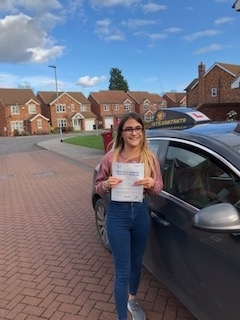 If you want the solution and want to pass your driving test then get in touch with us here at Direct Drive Hub
You can contact us by filling in your details on the contact form below or leave your details on our voicemail on 07535875879 will give you a call back and get you booked in and on the way to pass that test. Don´t delay do it now.