So you have never driven before or only done a few lesson´s? This course is for you.
What´s life like not being able to drive?
Having to get up early in the morning to catch a bus or train to work then only to find its running late or doesn´t even turn up at all, even more frustrating the bus or train is running late or doesn´t turn up at the end of your day to get you back home. Having to wait for your lift to and from work when its poring down with rain or freezing cold and only to find you have to pay for your journey just to be squashed in like a sardine.
How about your shopping trip managing all of your heavy bags on and off the bus then to find a bag splits and your shopping goes all over the place shopping rolling all over the bus.
How do you plan a day trip out with the family again you have to us public transport, which means you have to plan your day by their timetable losing half the day. Not being able to take all the thing you need or want as you will have to lug them around with your all day.
Direct Drive Hub has your solution!
Our beginners course gives you all you need to learn to drive and pass your driving test. Just think you can have extra time in bed each morning as you don´t have to get up so early to catch that bus or train, You will get home earlier at the end of the day so you can spend more time with the family or doing the things you enjoy. Your shopping trip is made so much easier you don´t have to get all the heavy bags on and of the bus or even pay for an expensive taxi. Your Day trip you can take want you want with you, you could plan that picnic without all the bags to carry around all day as you can leave them in the car. Wow how does that all sound life made so much easier and you can do it all within your timetable not someone else´s.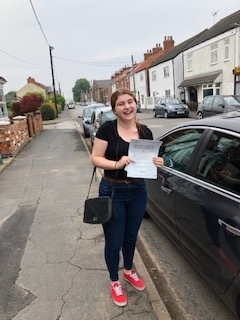 What do you need to do to make your life changes?
Just fill out the contact form below with your details
Or you can leave your details on our voicemail on 07535875879
We will also chuck in a load of Free extras for you as well
Theory Test Pro all you need to practise your theory and to pass the theory test.
Access to our online theory work shop
Some great lesson handouts to help you with the things you need to learn
Plus access to our video stash which will give you a run through of all you will be learning.
All this extra stuff is worth £95.00 you will get this at no extra cost.